Southside Coalition of Community Health Centers-Profile in Compassion: Two Doctor's Journey to Help Meet the Healthcare Needs of Watts and South LA
SOUTH LOS ANGELES – The Southside Coalition of Community Health Centers is a network of eight Federally Qualified Health Centers (FQHCs) serving the health care needs of the South Los Angeles community. At Southside Coalition clinics, a multi-ethnic and multi-lingual team of doctors, nurses, pharmacists and more health care workers serve as part of the collective group providing affordable, convenient and high-quality healthcare services through more than 50 clinics around South Los Angeles.
Recently, several physicians, health care providers and allied health professionals were interviewed as part of the Southside Coalition of Community Health Centers' focus on Profiles in Compassion. A recurring theme was their purposeful choice to work in South Los Angeles to help fulfill the unique health care needs of this community, which faces challenges such as:
Exhibiting significantly higher rates of many chronic diseases and preventable hospitalizations than patients in other neighborhoods and regions;
Historically receiving lower levels of funding from local, state, and federal sources, despite greater and often more complex healthcare needs.
Here are the stories of Dr. Cozzette Lyons-Jones' and Dr. Derrick Butler's routes to becoming doctors at Watts Healthcare Corporation and To Help Everyone (T.H.E.) Health and Wellness Centers – two centers that are part of the Southside Coalition of Community Health Centers.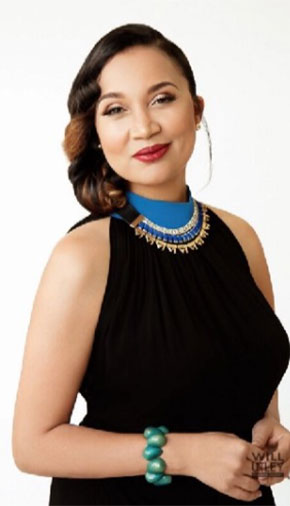 Cozzette Lyons-Jones, MD, MPH, serves as Chief Physician at Watts Healthcare Corporation in Los Angeles, an historic Federally Qualified Health Center birthed out of the Watts Uprising of 1965. She is a graduate of Cornell University and State University of New York at Buffalo's School of Medicine. Additionally, Dr. Lyons-Jones completed the Executive Master of Public Health program and is a recipient of the Ann G. Quealy Memorial Fellowship Endowment Award from UCLA Fielding School of Public Health, Department of Health Policy & Management, identifying her as an influencer impacting the public health landscape.
Dr. Lyons-Jones grew up in Buffalo, New York, in a single-parent family and became an emancipated minor to help support her family while also studying for college. Her family obtained healthcare services from community clinics when she was growing up, and that experience guided her choice to work in health care facilities that are rooted in the community.
"I chose to go to Watts to be a part of the legacy [of] 50 plus years of existence of providing intergenerational health care… It's shaped me to appreciate what it means to be in an environment in which patients come in and they trust you."
Dr. Lyons-Jones is the President of the Association of Black Women Physicians (ABWP), a national nonprofit organization established in 1982 focused on closing health disparities gaps through community education, professional support of women physicians of color, and mentoring of future Black doctors. "Seeing the needs [in the community] – and the needs are great – has shaped me to intensify the advocacy work that I do through organizations such as the Association of Black Women Physicians… I have a better understanding of the need to advocate and the necessity for more resources and funding."
She credits her education with providing her with "the gift of having the language" to describe what she's seeing and what patients may be experiencing, as she's been there.
"To have language is power. When I say that, I mean oftentimes people know something's not right, but they can't really articulate what it is that's wrong. That's when a person can feel powerless. They may make decisions that may not be the best ones for them, but they were the best ones that you could see from the choices that were presented to them."
Dr. Lyons-Jones added that education gave her the language to be able to speak to problems that she sees before her, but also to "become a part of the solution, to make things better for the community."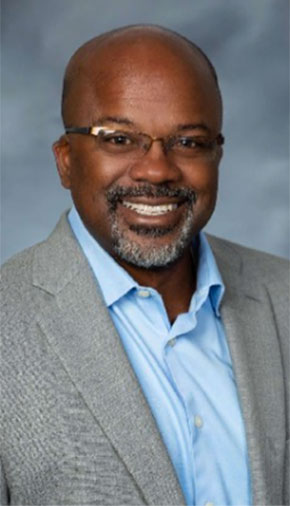 Derrick Butler MD, MPH, is the Chief Medical Officer at To Help Everyone (T.H.E.) Health and Wellness Centers. Having joined T.H.E. in 2008, Dr. Butler previously served as Associate Medical Director of T.H.E. He became Chief Medical Officer in 2018 and is responsible for supervising and directing all medical services. Dr. Butler received his bachelor's degree from Morehouse College and his medical degree from University of California, San Francisco. He also holds a master's degree in Public Health (MPH) from the University of California, Berkeley. Dr. Butler serves as Assistant Professor with the Pacific AIDS Education and Training Center at Charles Drew University of Medicine and Science. After graduating from college, Dr. Butler served in the Peace Corps and spent two years in Gabon, in Central Africa.
Now both a Family Medicine Physician and HIV Specialist, Dr. Butler started his career, taking care of patients with HIV and AIDS while in medical school in San Francisco. This early medical experience, which occurred in the 1990s during the height of the HIV/AIDS epidemic, left a significant imprint that guided and helped focus his choice on a specialty area that he wanted to address when he arrived in South LA.
"In the beginning, I think people were ignoring that there was a very robust — and I would say devastating — epidemic of HIV and AIDS devastating the Black and Latino communities. Nobody was talking about it, few were really addressing it, and so I focused my energy there, along with doing primary care in in the clinic where I was working."
For Dr. Butler, medicine is one way to promote health and wellness while helping to substantially improve health outcomes of Black and Brown communities. He is dedicated to providing culturally appropriate healthcare services in the communities served by T.H.E. Health and Wellness Centers.
"For some patients, having a provider whom they can relate to, who they feel may share their journey or share their experience, can be extremely beneficial for that patient. They feel a higher level of trust in this provider, since it may be easier for the provider to understand their view or perspective and be able to meet and understand their particular cultural medical needs."
With clinics throughout South Los Angeles, Compton, Inglewood, Watts and more, the
Southside Coalition of Community Health Centers provide affordable, easy and convenient
healthcare in your neighborhood.
To find a clinic near you, visit Southside Coalition of Community Health Centers' website at
southsidecoalition.org/booster or call (213) 221-2463. The eight community health centers and
location areas are listed below:
Central City Community Health Center: clinic locations in areas in South Los Angeles, including:

South Los Angeles Health Center, 5970 S. Central Ave., Los Angeles 90001

Eisner Health: clinic locations in areas including Downtown Los Angeles and Lynwood.
South Central Family Health Center: clinic locations in areas including South Los Angeles, Cudahy, Huntington Park, Vernon, including:

South Central Family Health Center, 4425 S. Central Avenue, Los Angeles 90011

St. John's Community Health: clinic locations in South Los Angeles, Crenshaw, Compton, East Compton, Lynwood including:

Dr. Louis Frayser Community Health Center, 5701 S. Hoover St., Los Angeles 90037
S. Mark Taper Foundation Chronic Disease and Environmental Health Center, 808 W. 58th St., Los Angeles 90037
Magnolia Place Community Health Center, 1910 Magnolia, Los Angeles 90007

T.H.E. Health and Wellness Centers: clinic locations in South Los Angeles, Inglewood, Crenshaw, Lennox, including:

Western Health Center, 3834 S. Western Avenue, Los Angeles 90062
La Brea Health Center, 3721 S. La Brea, Los Angeles 90016

UMMA Community Clinic (University Muslim Medical Association): clinic locations in
areas in South Los Angeles, including:

UMMA Clinic, 711 W. Florence Avenue, Los Angeles 90044

Venice Family Clinic: clinic locations in areas including Carson, Gardena and Inglewood.
Watts Healthcare Corporation: clinic locations in areas including Watts and Crenshaw, including:

Watts Health Center, 10300 Compton Avenue, Los Angeles 90002