Southside Coalition of Community Health Centers-Profile in Compassion: A Nurse's Journey to Help Meet the Healthcare Needs of South LA
SOUTH LOS ANGELES – The Southside Coalition of Community Health Centers is a network of
eight Federally Qualified Health Centers (FQHCs) serving the health care needs of the South Los
Angeles community. At Southside Coalition clinics, a multi-ethnic and multi-lingual team of
doctors, nurses, pharmacists and more health care workers serve as part of the collective group
providing affordable, convenient and high-quality healthcare services through more than 50
clinics around South Los Angeles.
Recently, several physicians, health care providers and allied health professionals were
interviewed as part of the Southside Coalition of Community Health Centers' focus on Profiles in
Compassion. A recurring theme was their purposeful choice to work in South Los Angeles to
help fulfill the unique health care needs of this community, which faces challenges such as:
Exhibiting significantly higher rates of many chronic diseases and preventable hospitalizations than patients in other neighborhoods and regions;
Historically receiving lower levels of funding from local, state, and federal sources, despite greater and often more complex healthcare needs.
Here is the story of Gale Castillo's route to becoming a nurse at St. John's Community Health, a
Southside Coalition member clinic dedicated to serving the South LA community.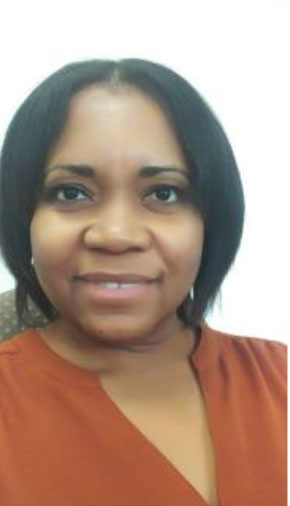 Being a nurse comes with many challenges and uphill battles, but for Gale Castillo, Director of Nursing at South Los Angeles-based St. John's Community Health, it means she's giving back to her community where she grew up. Within her community, there are members of the community who don't trust healthcare providers and are unaware of the resources available,
and Castillo's goal is to build a relationship with her patients as well as her nurses to bridge the gap.
Castillo followed a long line of nurses in her family. This background assisted her in her decision to focus on the field of nursing and preventive care. She recently joined St. John's Community Health and her responsibilities include overseeing clinical support staff RNs and LVNs at 20 locations, ensuring that appropriate control procedures are followed, and promoting health center services by participating in community groups and meetings. "It's important to give nurses their support because they are in the trenches," Castillo said, adding, "I'm a clinical educator so I want to make sure the nurses are performing at the best of their ability".
Working in an underserved community comes with many challenges such as patients not
trusting their providers or not understanding what is being told to them. Castillo identifies as
Black and Latina, with family from Central America: when there are language barriers, she can
assist by speaking Spanish and help provide understanding for patients when they feel
overwhelmed. "When patients see someone who looks like me or speaks Spanish, it helps
elevate the care," Castillo said.
As a leader in healthcare, Castillo has had to face COVID-19 in many ways both within and outside the field. In her community, she has witnessed that people receive their misinformation about COVID-19 through social media and it may lead some to make the decision to not get boosted or vaccinated. "One of the key things is to combat some of that information and post
evidence-based research. Don't believe all the false narratives," Castillo said. Unfortunately,
Castillo has lost loved ones to COVID-19, and she is actively continuing to educate her patients
and family members around her.
Castillo loves what St. John's Community Health does for underserved communities. She is able
to serve the community in which she was raised. In addition to providing medical, dental, and
behavioral health services, St. John's goes beyond the traditional health care model by
providing support services tailored to patients' socio-economic needs: the organization
partners with agencies working in health, education, social services, child welfare, legal
assistance, reentry/anti-recidivism, and community/economic development to complement
and deepen the impact of its work on residents and its advocacy for systemic improvement.
"Health equity should be a right for all of us… it is something that should be equally
distributed," said Castillo. "I think that St. John's is an organization that actually believes that,
stands by that, fights for that right for the members of this community and the community that
they serve… It makes me feel like I am a part of something great – something that will change
lives."
With clinics throughout South Los Angeles, Compton, Inglewood, Watts and more, the
Southside Coalition of Community Health Centers provide affordable, easy and convenient
healthcare in your neighborhood.
To find a clinic near you, visit Southside Coalition of Community Health Centers' website at
southsidecoalition.org/booster or call (213) 221-2463. The eight community health centers and
location areas are listed below:
Central City Community Health Center: clinic locations in areas in South Los Angeles, including:

South Los Angeles Health Center, 5970 S. Central Ave., Los Angeles 90001

Eisner Health: clinic locations in areas including Downtown Los Angeles and Lynwood.
South Central Family Health Center: clinic locations in areas including South Los Angeles, Cudahy, Huntington Park, Vernon, including:

South Central Family Health Center, 4425 S. Central Avenue, Los Angeles 90011

St. John's Community Health: clinic locations in South Los Angeles, Crenshaw, Compton, East Compton, Lynwood including:

Dr. Louis Frayser Community Health Center, 5701 S. Hoover St., Los Angeles 90037
S. Mark Taper Foundation Chronic Disease and Environmental Health Center, 808 W. 58th St., Los Angeles 90037
Magnolia Place Community Health Center, 1910 Magnolia, Los Angeles 90007

T.H.E. Health and Wellness Centers: clinic locations in South Los Angeles, Inglewood, Crenshaw, Lennox, including:

Western Health Center, 3834 S. Western Avenue, Los Angeles 90062
La Brea Health Center, 3721 S. La Brea, Los Angeles 90016

UMMA Community Clinic (University Muslim Medical Association): clinic locations in
areas in South Los Angeles, including:

UMMA Clinic, 711 W. Florence Avenue, Los Angeles 90044

Venice Family Clinic: clinic locations in areas including Carson, Gardena and Inglewood.
Watts Healthcare Corporation: clinic locations in areas including Watts and Crenshaw, including:

Watts Health Center, 10300 Compton Avenue, Los Angeles 90002